Hot label is 80% higher than manual! Use this double head double position marking machine!
Release time:2020-04-11
source:Dongguan Houjie Youli shoe machine trade
1. The machine adopts precise pneumatic machinery, automatic absorption and placement of labels, fast and accurate positioning, saving time, and beautiful hot stamping effect standard. The structure of single and single duplex bit sets needle, which can improve the working efficiency by 80% - 100% compared with manual pressing.

2. The machine is suitable for hot-melt stamping labels of shoes, bags, handbags, gloves, etc., and multi process integrated operation. The operation of the machine can improve the industrial efficiency and brand level.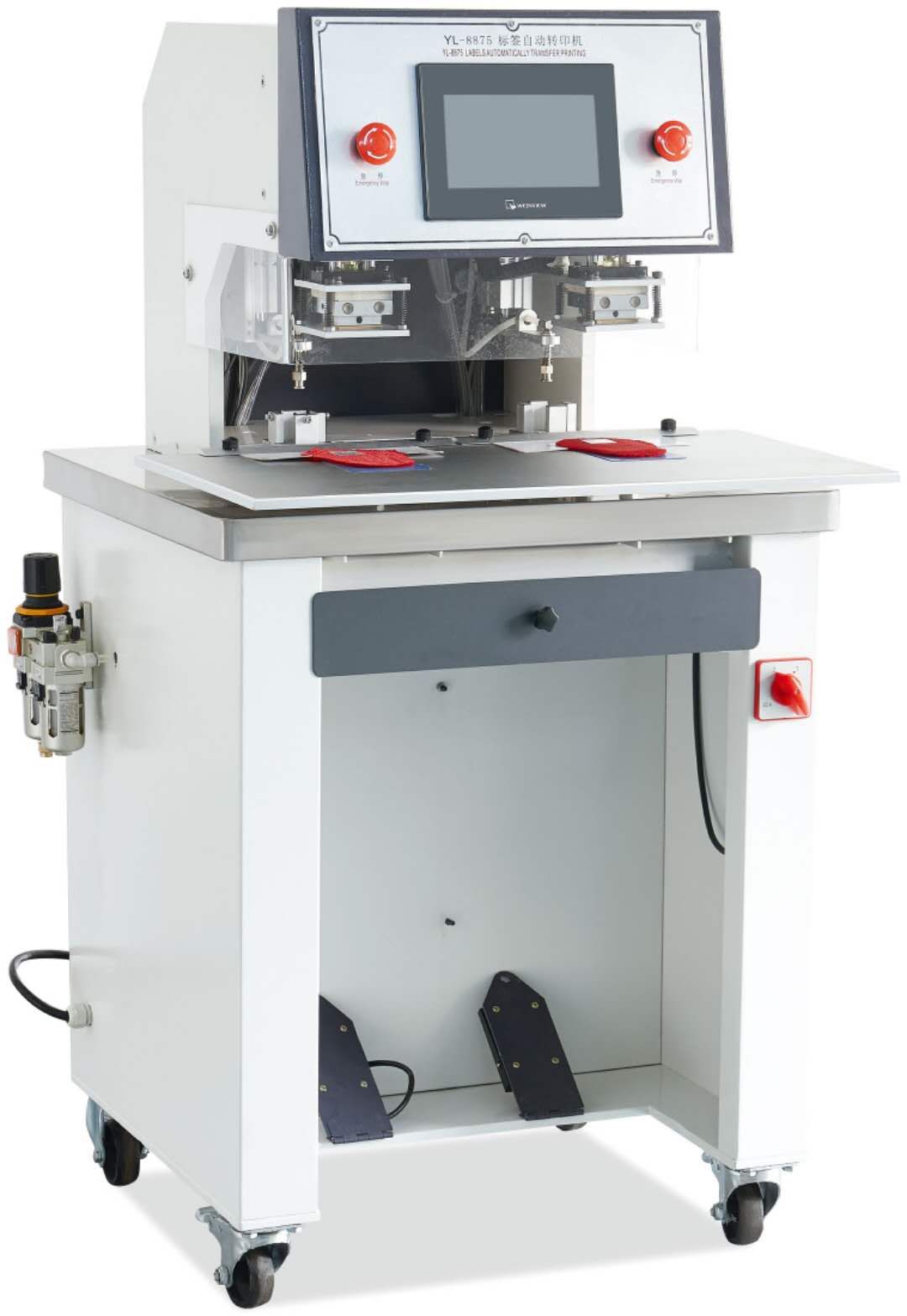 Yl-8875 double head double position marking machine
Machine parameters:

Machine video
联系我们:
公司官网:http://www.cnxjpj.com
联系人:梁小姐
联系电话1:13592760466
联系电话2:13809632159
公司地址:东莞市厚街镇寮厦竹园路35号 优利鞋机
Scan and follow us